HUBL GREINER
[ drummer, producer, composer, publisher, photographer, filmmaker ]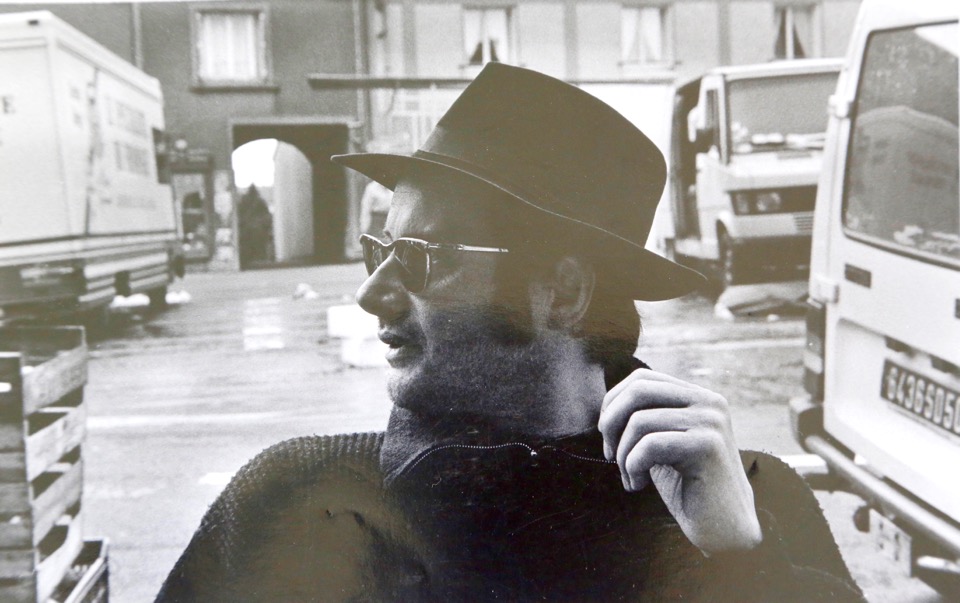 Hubl Greiner is the founder of German experimental group "THE BLECH" with Rupert Volz. Hubl is also a member, DJ, electronic musician and drummer of a number of other bands, including Hulu Project, The DJ Hoerspiel Ensemble, SUB, Harry Gelb, Stepanida & Friends, the Badawi Project, etc..
Hubl Greiner is known for many projects in testing the validity of border-setting in music. He enjoys to look deep into the abysm and sometimes further. He is an eclectic composer/musician who seems to draw on everything from pop forms to the most abstruse modernist styles, and he uses these disparate elements to create his works. He has produced countless acts and projects and has appeared on over 60 recordings. Hubl's career spans nearly three decades and he still performs actively throughout the world.
"…a devil-of-a-fellow and probably one of the most creative producers and musicians in his profession in Europe" // Ear Magazine New York
HUBL GREINER
[ Komponist, Produzent, Schlagzeuger, Fotograf, Filmemacher ]
Hubl Greiner ist ein musikalischer Grenzgänger, der sich mit Lust über den Abgrund beugt und manchmal auch weiter. Neben "HULU PROJECT" (mit Luigi Archetti), dem "THE DJ HOERSPIEL ENSEMBLE" (mit dem Schriftsteller Franz Dobler), Stepanida & Friends, dem Badawi Project, etc., kennt man ihn als ehemaligen Kopf der deutschen Band "THE BLECH ", sowie als Produzent zahlloser Acts und Projekte. Er hat sich über die Grenzen Deutschlands hinaus einen Namen als unkonventioneller, innovativer und experimentierfreudiger Musiker bzw. Komponist und Produzent gemacht.
"…a devil-of-a-fellow and probably one of the most creative producers and musicians in his profession in Europe" Ear Magazine/New York